We're Hiring...
Are you ready to help others achieve a greater success?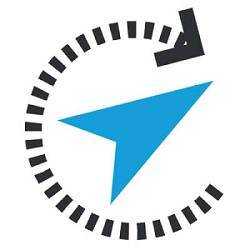 Position:
Marketing Specialist
Location – Milwaukee, WI
At SPEARity™ our desire is to help individuals and organizations think, act, and lead strategically. We offer a variety of services that are tailored to the needs of clients.
SPEARity™ isn't your standard business coaching firm. We don't provide clients with a plan and walk away. We partner with them and their team to ensure they are developing the processes, competencies, and habits needed to set strategic goals and achieve them as an organization.
At our very core, our main goal at SPEARity™ is to help clients and their businesses reach their greatest potential.
Job Description
Job type: Full-time, Monday – Friday
Are you an up and coming strategic thinker looking for more influence to intent your marketing ideas?
We are looking for an innovative Marketing Specialist to help lead our marketing efforts. You'll be responsible for setting specific objectives to develop a cohesive and profitable marketing strategy for our company.
Our Marketing Strategist position involves a variety of tasks, including designing print and digital marketing campaigns and performing market research. If you're a creative, goal-oriented professional, we would like you to be  part of our team and share innovative ideas to achieve our targets.
Ultimately, you should be able to increase our market share and ensure brand consistency. 
Responsibilities
Set specific marketing goals

Design and implement marketing strategies aligned with business targets

Develop digital campaigns to increase web traffic

Analyze sales and marketing metrics

Forecast market trends

Research market to identify new opportunities

Generate innovative ideas to promote our brand and our products

Address advertising needs

Ensure brand consistency through all marketing channels

Use customer feedback to ensure client satisfaction

Liaise with internal teams and ensure brand consistency

Establish a strong, long-term web presence
Desired Skills and Qualifications
Proven work experience working strategically in the  Marketing field

Demonstrable experience with marketing campaigns and web technologies (e.g. online tools and social media)

Working knowledge of CRM software and Content Management Systems
Familiarity with SEO/SEM and Google Analytics
Understanding of web design
Excellent communication skills (verbal and written)
Strong analytical skills
Teamwork skills
Equal Opportunity:
SPEARity is committed to creating a diverse work environment and is proud to be an equal opportunity employer. All qualified applicants will receive consideration for employment without regard to race, color, religion, gender, gender identity or expression, sexual orientation, national origin, genetics, disability, age, or veteran status. SPEARity is committed to compliance with all fair employment practices.
313 N. Plankinton Rd, Ste 205
Milwaukee, WI 53203
jobs@spearity.com
(414) 265 – 5755