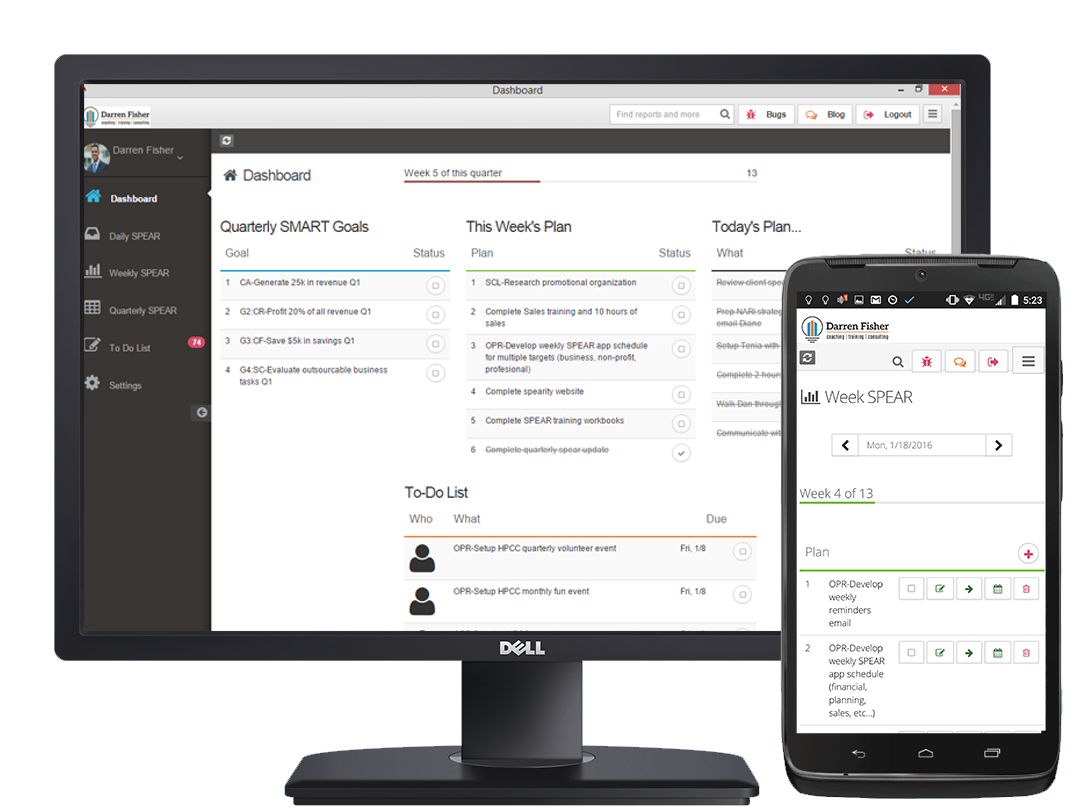 Goals Dashboard
SPEARity™ is all about knowing what your goals are for the quarter,  week, and day. This allows you to focus on the high priority short and long term goals.
Task Management
No one gets everything done every day. SPEARity™ allows you to mark tasks complete, copy tasks or move it to the Todo's because it's not as important.
Target Audience
SPEARity™ is primary for leaders who want to get more done in less time. All leaders struggle with time management. We will guarantee greater efficiency in 30 days.
Strategy
Everyone knows that strategists win. SPEARity™ app will help create a culture of strategists by aligning everyone in the organization's goals.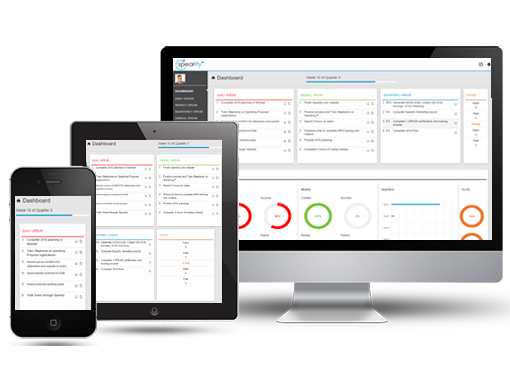 Access SPEARity™ Anywhere
SPEARity™ web app is accessible on most devices including Apple, Google,  or Windows. Just use the browser on your Android or iOS device and begin using it right away. You use different technology at different times. Take SPEARity™ with you wherever it's convenient.
Calendar Integration
SPEARity™ integrates with Google calendar so you can assign time to the important tasks. Scheduled tasks are done tasks. Let SPEARity™  get it done.
To-Do Categories
SPEARity™ allows your organization to set and share tasks via To-Do categores. Once created, customize events, marketing, or personal tasks.
User Managment
SPEARity™ helps coaches and managers track short and long-term tasks to ensure the staff has the resources they need to be successful.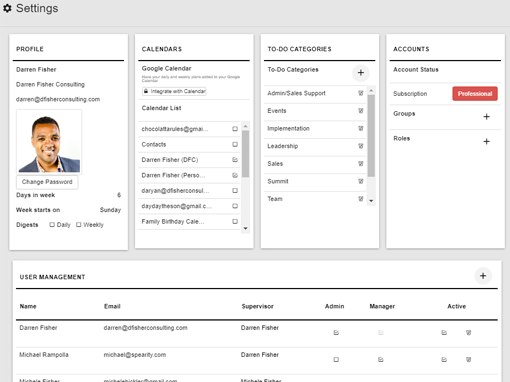 Signup For a Demo Today
Get started today with a demo by one of our SPEARity™ coaches.