Choose to think, act, and lead strategically. Choose SPEARity™.
Does your business team struggle with constantly juggling responsibilities and working long hours? Are you ready to take your business to a new level? SPEARity™ partners with organizations like yours to create the processes, competencies, and habits needed to set and achieve goals. Through a combination of executive coaching, business coaching,  leadership development training, and technology you will learn to create an environment where every member of your team understands the goal, utilizes the resources, and finds success.
About SPEARity™
At SPEARity™ our desire is to help individuals and organizations think, act, and lead strategically. We offer a variety of services that are tailored to the needs of your organization. SPEARity™ isn't your standard business coaching firm. We don't provide you with a plan and walk away. We partner with you and your team to ensure you are developing the processes, competencies, and habits needed to set strategic goals and achieve them as an organization. At our very core, our main goal at SPEARity™ is to help you and your business reach your greatest potential.
What will your business experience from working with us? Our current clients are experiencing the following:
Improved communication within each department and between departments
New level of confidence within team members
Strategic planning and goal setting at all levels
Revitalized energy among staff
Renewed focus towards the future of the business
We are on your team and here to help you dream big and achieve your goals. Contact us today to see how SPEARity™ can partner with your business.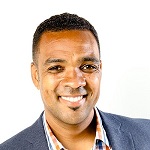 Darren Fisher
CEO | Founder
 I was born to help others pursue greatness. Now that I know this, I've made it my mission to see others realize their potential. Are you pursuing your greatness?  Email Darren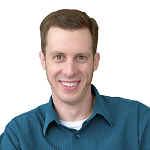 Michael Rampolla
Chief Talent Officer
I know that you can be even better at what you do — and I believe you should take all the credit for becoming more awesome.  Let's build bridges together. Email Michael
A message from the founder
I know there are businesses out there that feel stuck. They know that they are capable of doing so much more, but they just don't know how to tap into it. They lack the processes, competencies, and habits they need to realize the business success they are after.
I have studied and observed the ways that different personalities work together to achieve a goal at all levels, from a basketball team full of elementary aged children up through my time serving in the Air Force. This helped me notice a need for a tool to help people achieve results with an understanding of how their attitudes would affect their perceptions of success and failures. I wanted to strategically combine my knowledge of confidence, organizational awareness, personality and skill set differences, along with relationship and emotional understanding to help individuals and organizations achieve more success in an intentional way.
SPEARity™ was born out of my passion to help others pursue greatness.